Less herbicide, less mowing, more environmental protection and sustainability
Our REGUPOL vegetation control 767 growth-inhibiting mats are the ecological way to prevent unwanted vegetation. The deprivation of UV light prevents the plants under the mats from growing. At the same time, the mats are permeable to water, which preserves microbial life in the soil and prevents erosion. REGUPOL vegetation control 767 is used, among other things, on high-speed railway lines as well as track and signalling installations, on airport signage installations and under fencing systems - their high weight per unit area and their flexibility allow the mats to lie securely and positively on the substrate, while their material composition make them rot-proof. Their use eliminates the need for unpopular herbicides, as well as frequent and time-consuming mowing. REGUPOL vegetation control 767 fire is considered a "hard roofing" product in accordance with abP P-MPA-E-21-505, while at the same time consisting of up to 95 percent recycled and reclaimed polymeric raw materials. This is why REGUPOL was awarded the Environmental Economy Prize.NRW in 2020 and the Efficiency Prize NRW in 2021. REGUPOL vegetation control 767 is a successful example of an efficiently functioning circular economy.
REGUPOL vegetation control 767 fire
REGUPOL vegetation control 767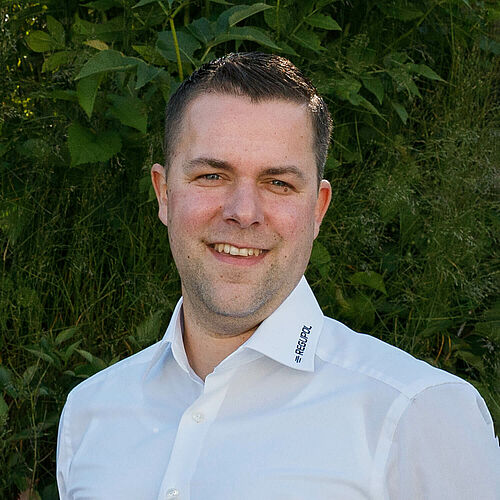 Your contact at REGUPOL
We're here to help.
Patrick Hofius
REGUPOL BSW GmbH
Sales Manager