REGUPOL vegetation control 767
Environmentally friendly and reliable prevention of unwanted plant growth
The REGUPOL vegetation control 767, the growth-inhibiting mat from REGUPOL, prevents unwanted vegetation and eliminate the need for environmentally damaging herbicides. Time-consuming mowing is reduced to a minimum.
REGUPOL vegetation control 767 is a well-proven product for inhibiting the growth of unwanted vegetation. By depriving them of UV light, any plants underneath the mats are prevented from growing. However, the mats are also water permeable and so they protect microbial life in the soil and prevent erosion.
Their use eliminates the need for unpopular measures, such as using herbicides, sustainably prevents the growth of unwanted vegetation and renders frequent mowing unnecessary.
The proportion of recycled material in our REGUPOL vegetation control 767 is over 95%, making it one of our "top recycling products".
REGUPOL vegetation control 767 is used wherever plant growth needs to be prevented. Deutsche Bahn AG, for instance, has been using this material for over 20 years on tracks and signal facilities or as walkway surfaces for its employees. In these locations, it's not only the mats' effective prevention of unwanted vegetation that's been convincing, but also their high level of slip-resistance. Security areas, such as perimeter fences and other barrier fencing systems can be effectively kept free from unwanted vegetation by our REGUPOL vegetation control mats.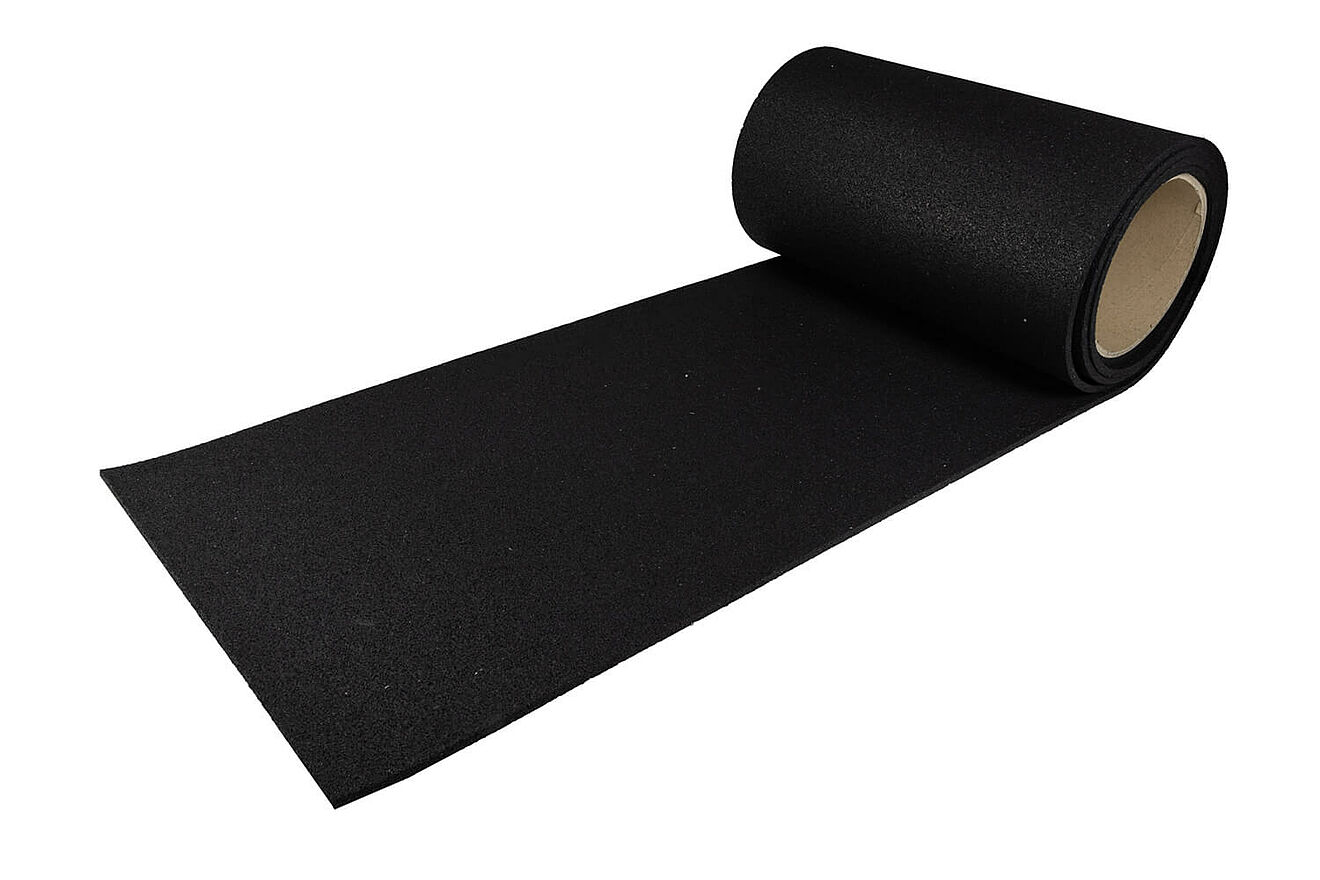 Features
---
For inaccessible/sensitive areas
Delivery in sheets and cut-to-size
Saves frequent and time-consuming mowing, makes herbicides unnecessary
Highly compacted, highly resilient, resistant to microbes, pressure and temperature, permanently elastic, resistant to ageing, vapour-permeable, water-permeable, rot-proof
Largely resistant to acids and alkalis
Soil microorganisms are preserved
Simple and efficient laying

Technical Specifications
---
PRODUCT
Elastic rolls of Elastomer grain compound for preventing vegetation growth
MATERIAL
PUR-bound rubber granulate mats/flame retardant
DELIVERY FORMAT
Rolls, tiles, cut-to-size sheets on request.
DIMENSIONS
10,000 x 1,000 x 8 mm
10,000 x 1,000 x 10 mm
10,000 x 1,250 x 8 mm
10,000 x 1,250 x 10 mm
10,000 x 1,500 x 8 mm
10,000 x 1,500 x 10 mm

Other lengths, widths and thicknesses on request.
ADDITIONAL APPLICATION FIELDS
Track and railway construction
Airports
Plant nurseries and forestry
Pipeline transportation of liquids and gases (pipelines)
Telecommunications facilities
Transformer substations
Edging on roads and transport routes
Wind parks