REGUPOL resist geo
Drainage and green roofs – no problem
REGUPOL resist geo combines a protection layer according to DIN 18531 and drainage in one layout. The material is water-permeable, rot-proof and protects the waterproofing from damage and the structure from sedimentation.
REGUPOL resist geo combines a protective layer with a drainage layer and helps you return a piece of nature to where it has been replaced by development: namely, on the flat roof. The material allows water to seep through almost unhindered and at the same time is safe against rotting and sedimentation. The bottom side of REGUPOL resist geo is profiled for better water drainage in the plane, the top side is laminated with a geotextile. REGUPOL resist geo thus prevents sedimentation and sustainably maintains the high drainage capacity and the good water drainage capacity. The roll material can be laid quickly, safely and efficiently by overlapping the geotextile on one side. REGUPOL resist geo is compatible with all components of commercially available green roof systems and is a protective layer according to DIN 18531 and the Flat Roof Guidelines. It consists of up to 95 percent PUR-bonded rubber granules from tyre retreading, based on recovered and recycled polymer raw materials, and is thus a prime example of a circular economy and upcycling.
Depending on the availability of raw materials, the product may different from representation on the image.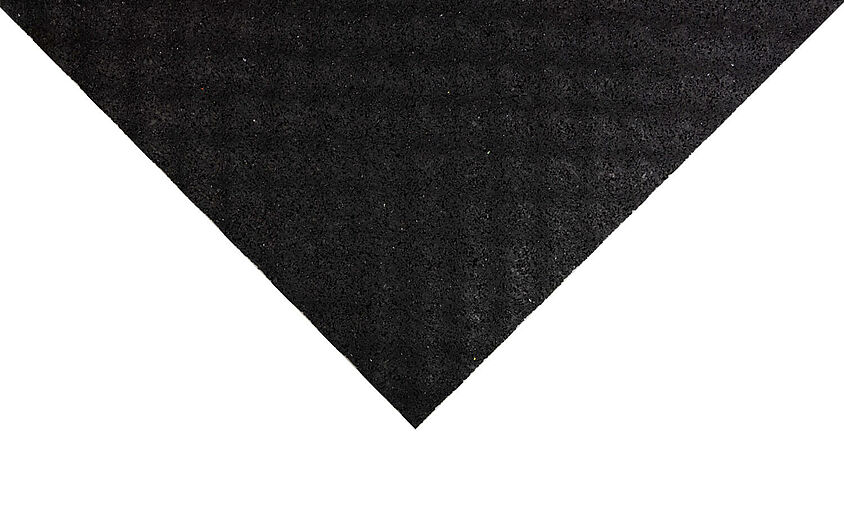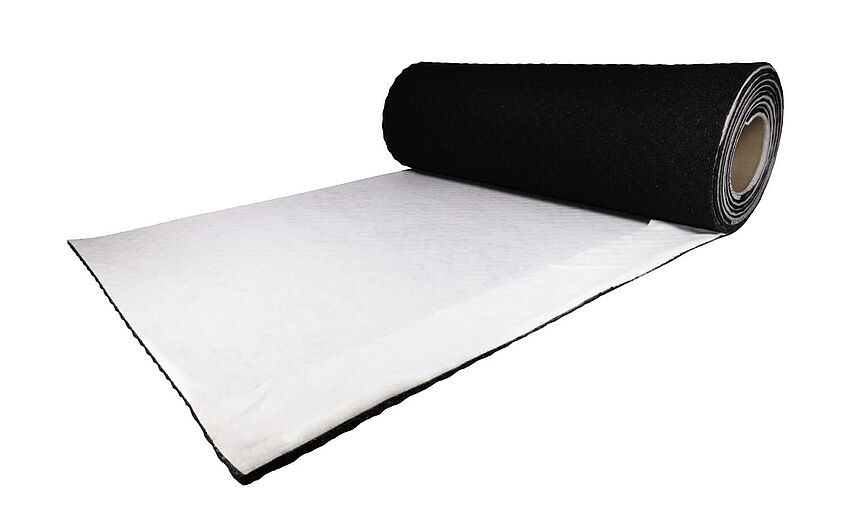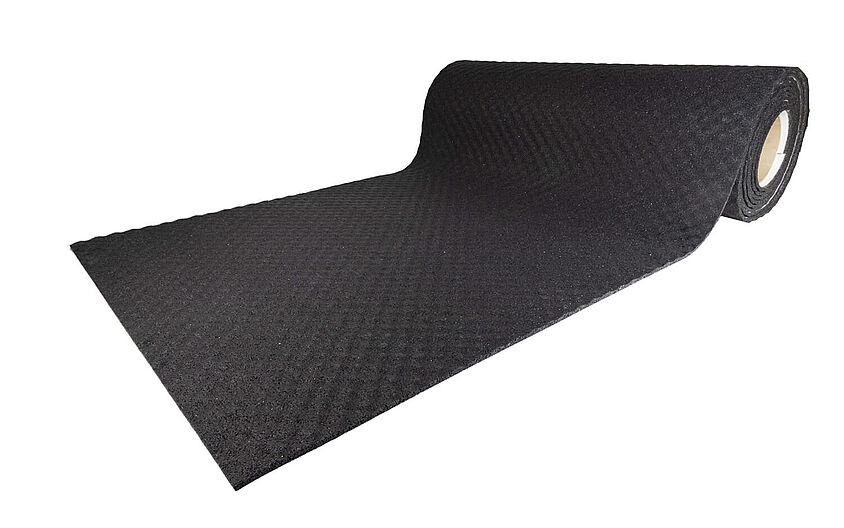 Features
---
Protective layer according to DIN 18531 and the Flat Roof Guidelines
Consists of up to 95 percent PUR-bonded rubber granules
Pressure-resistant, resistant to microbes, ageing and temperature, permanently elastic, water-permeable, vapour-permeable, rot-proof
Largely resistant to acids and alkalis
Safe joint design due to 100 mm geotextile overlap
High drainage capacity and high water drainage capacity
Compatible with all components in green roofs
Antistatic according to EN 1815
Simple and efficient laying
Technical Specifications
---
DIMENSIONS/PACKAGING ROLLS
10,000 x 1,250 x 8/12 mm
Stock
---
10,000 x 1,250 x 12 mm
6 individual pieces on a pallet