REGUPOL resist alu
No plasticiser migration thanks to aluminium lamination
REGUPOL resist alu protection layer according to DIN 18531, save the waterproofing on flat roofs. Its underside is laminated with a Triplex aluminium foil to prevent plasticiser migration. Applicable on all usual in trade flat-roof-waterproofing-systems.
REGUPOL resist alu protects the waterproofing and insulation of your flat roof sustainably and reliably against mechanical, thermal and chemical influences. REGUPOL resist alu is also equipped with an aluminium triplex foil on the underside. This foil prevents plasticiser migration with non-rubber compatible waterproofing systems. REGUPOL resist alu is a protective layer according to DIN 18531 and the Flat Roof Guidelines, and is compatible with all commercially available building and flat roof waterproofing systems. Compared with protective screed or protective concrete, REGUPOL resist offers clear technical, physical and financial advantages. It is available in sheet and roll format for different project-specific features, making it easy and efficient to install. REGUPOL resist alu does not require any waiting time for further roof construction and is suitable not only for flat roofs and green roofs, but also for balconies and terraces. It is pressure-resistant, permanently elastic, resistant to microbes, temperature and ageing, vapour-permeable, rot-proof and antistatic according to EN 1815. REGUPOL resist alu consists of up to 95 percent PUR-bonded rubber granules from tyre retreading, based on recovered and recycled polymer raw materials, and is thus a prime example of a circular economy and upcycling.
Depending on the availability of raw materials, the product may different from representation on the image.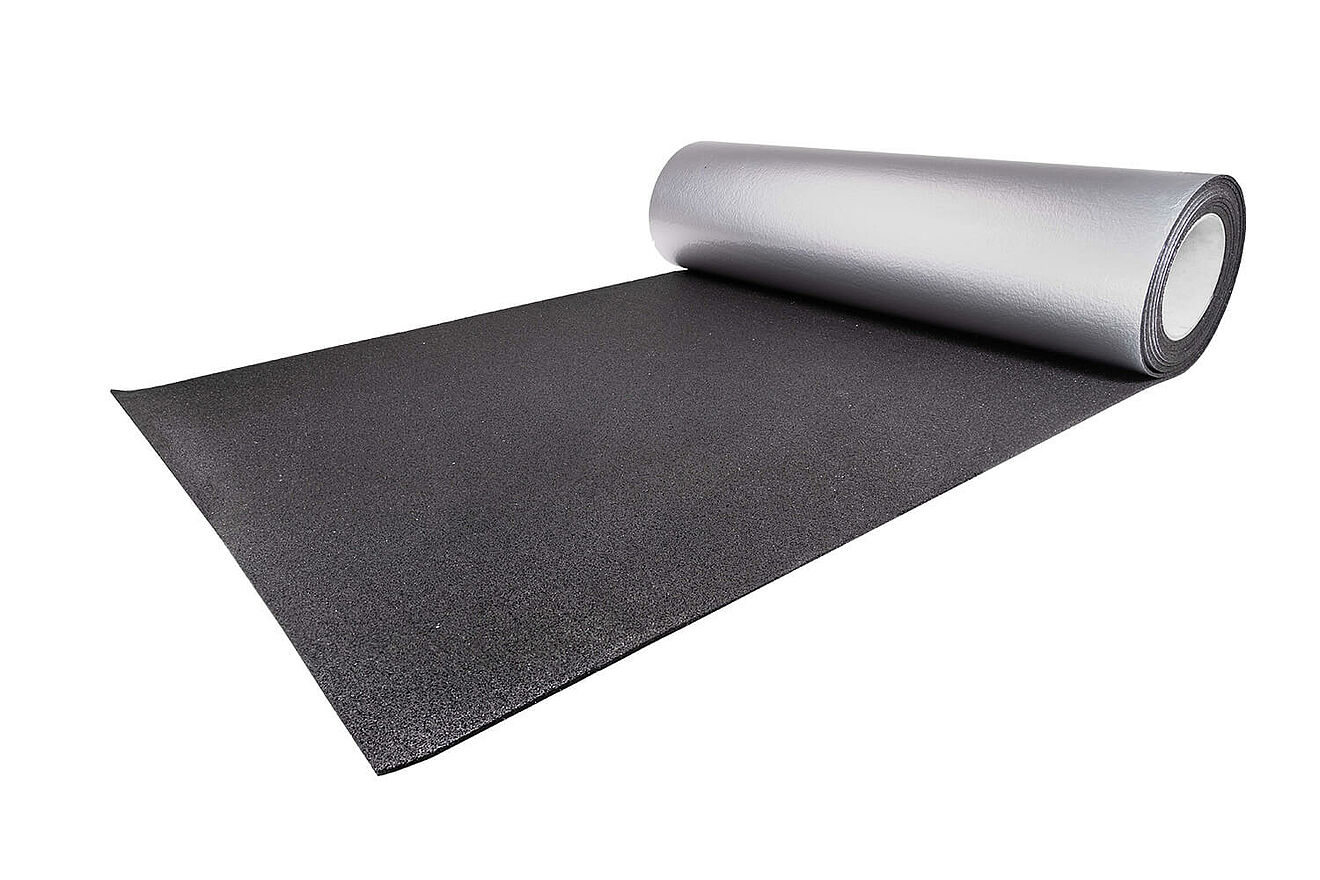 Features
---
Protective layer according to DIN 18531 and the Flat Roof Guidelines
Consists of up to 95 percent PUR-bonded rubber granules
Bottom side laminated with aluminium, prevents plasticiser migration
Compatible with all commercially available waterproofing systems
Pressure-resistant, resistant to microbes, ageing and temperature, permanently elastic, vapour-permeable, rot-proof
Largely resistant to acids and alkalis
Antistatic according to EN 1815
Simple and efficient laying
Stock
---
10,000 x 1,250 x 6 mm
6 individual pieces on a pallet
10,000 x 1,250 x 8 mm
6 individual pieces on a pallet
10,000 x 1,250 x 10 mm
6 individual pieces on a pallet