REGUPOL resist solid
The rubber-free, heavy-duty alternative
REGUPOL resist solid is a highly compressed, highly resilient protection layer according to DIN 18531 for special requirements on non-rubber-compatible sealing systems.
REGUPOL resist solid is highly compacted and therefore highly resilient. The protective layer, which complies with DIN 18531 and the Flat Roof Guideline, consists of up to 95% PUR-bonded butyl rubber granules based on recovered and recycled polymer raw materials. REGUPOL resist solid is thus a prime example of a circular economy and upcycling. REGUPOL resist solid also offers clear technical, physical and financial advantages over protective screeds or protective concrete and is easy and efficient to install. REGUPOL resist solid is pressure-resistant, resistant to microbes, ageing and temperature, permanently elastic, water-permeable, vapour-permeable, and rot-proof.
Depending on the availability of raw materials, the product may different from representation on the image.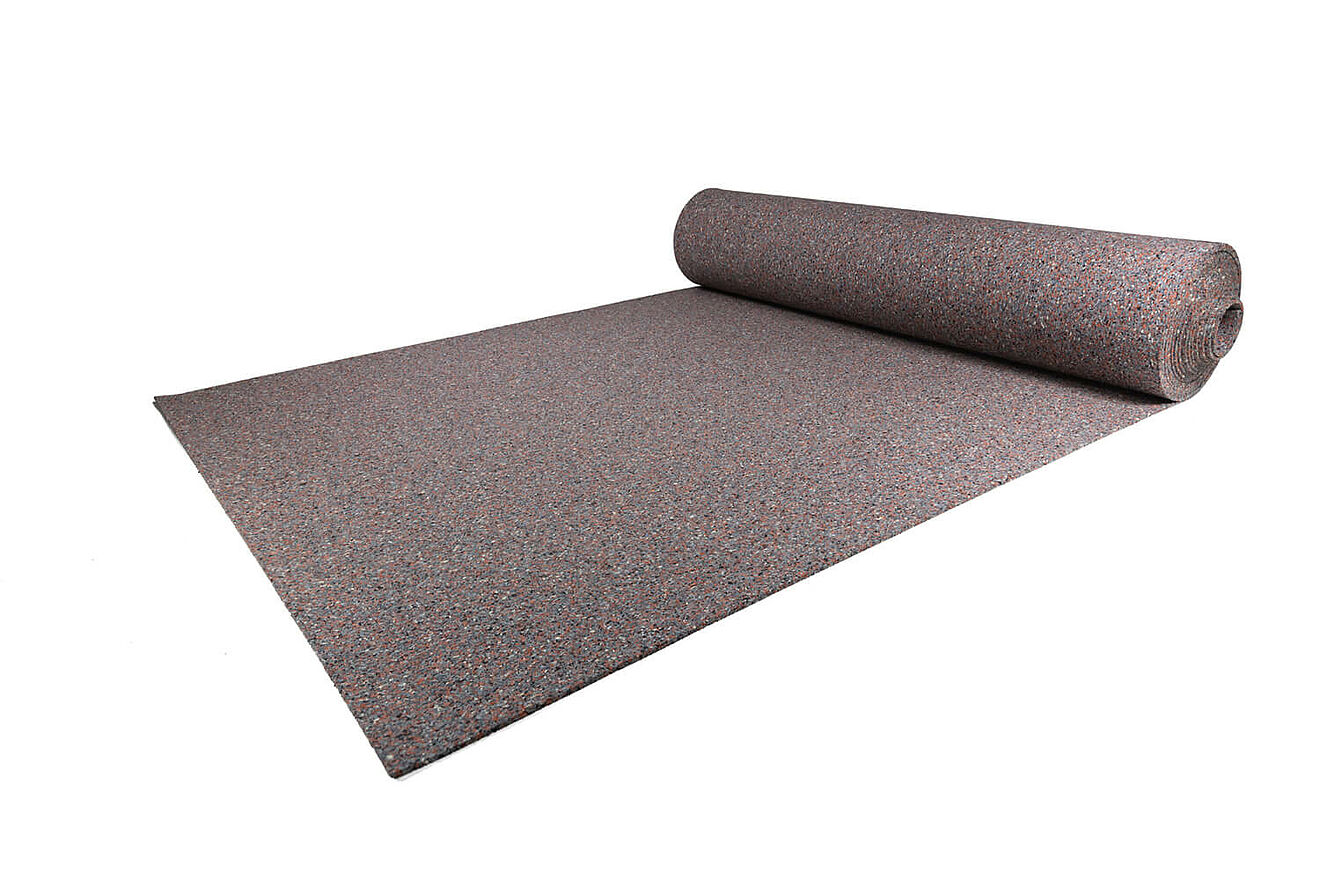 Features
---
Protective layer according to DIN 18531 and the Flat Roof Guidelines
Consists of up to 95 percent PUR-bonded rubber granules
Pressure-resistant, resistant to microbes, ageing and temperature, permanently elastic, water-permeable, vapour-permeable, rot-proof
Largely resistant to acids and alkalis
Highly compacted and highly resilient
Simple and efficient laying
Stock
---
10,000 x 1,250 x 6 mm
11 individual pieces on a pallet
8,000 x 1,250 x 8 mm
11 individual pieces on a pallet
6,000 x 1,250 x 10 mm
11 individual pieces on a pallet