REGUPOL terrace alu glue
A safe terrace with stilt bearings
REGUPOL terrace alu glue combines an elastic protection layer according to DIN 18531 under pedestals and assembly systems of terraces with an aluminium-laminated underside to avoid plasticiser migration and a self-adhesive top side for mounting.
REGUPOL terrace alu glue is a protective layer according to DIN 18531 and the Flat Roof Guidelines (thicknesses > 6 mm) under stilt bearings and mounting systems of terraces for the protection of the structural waterproofing with an aluminium triplex foil on the underside and a self-adhesive finish as an installation aid on the top side. The aluminium triplex foil prevents interactions such as plasticiser migration between non-rubber-compatible sealing systems and the protective layer. The self-adhesive top significantly facilitates installation and processing, especially when aligning the structure. REGUPOL terrace alu glue is compatible with all commercially available building and flat roof waterproofing systems, including those that are not rubber-compatible, such as soft PVC. With thicknesses from three to twenty millimetres and freely customisable dimensions, the high-quality and durable protective layer can be adapted to almost any requirement or customer request in rolls, pads or strips. It consists of up to 95 percent PUR-bonded rubber granules from tyre retreading, based on recovered and recycled polymer raw materials. REGUPOL terrace alu glue is thus a prime example of a circular economy and upcycling. REGUPOL terrace alu glue is height-compensating, pressure-resistant, permanently elastic, resistant to microbes, temperature and ageing, water-permeable, vapour-permeable, rot-proof, and antistatic according to EN 1815.
Depending on the availability of raw materials, the product may different from representation on the image.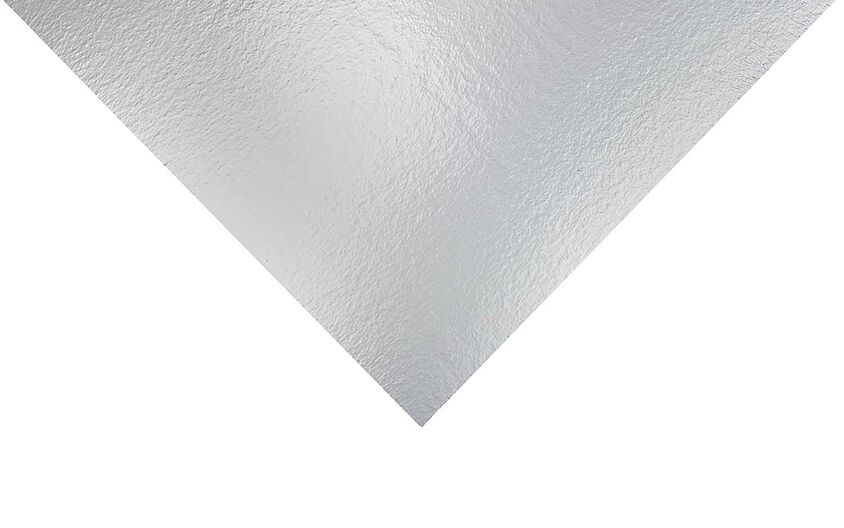 Features
---
Protective layer according to DIN 18531 and the Flat Roof Guidelines
Consists of up to 95 percent PUR-bonded rubber granules
Self-adhesive backing as an installation aid
Underside laminated with aluminium triplex foil
Compatible with all types of waterproofing
Height-compensating, resistant to microbes, pressure and temperature, permanently elastic, ageing-resistant, vapour-permeable, rot-proof
Largely resistant to acids and alkalis
Thicknesses and dimensions according to requirements
Antistatic according to EN 1815
Easy and efficient installation/processing and alignment