REGUPOL terrace fire
Individual, safe, long-lasting and sustainable
REGUPOL terrace fire protective layer according to DIN 18531 with flame retardant finish, thus resistant to flying sparks and radiant heat and classified as so-called "hard roofing" (thickness ≥ 8 mm).
REGUPOL terrace fire is an elastic protective layer for full and partial surface laying under stilt bearings and mounting systems of terraces to protect the structural waterproofing. The eight-millimetre-thick material is flame retardant and, when laid over the entire surface, is considered "hard roofing" with the classification BROOF (t1) according to DIN EN 13501-5 – resistant to flying sparks and radiant heat. The dimensions of the sheets, pads or strips are flexible and completely individual with a layer thickness of three to twenty millimetres and very easy to process and install. Under DIN 18531, the protective layers (thicknesses > 6 mm) consist of up to 95 percent PUR-bound rubber granulates from tyre retreading. REGUPOL terrace fire is thus a prime example of circular economy and upcycling. REGUPOL terrace fire is height-compensating, pressure-resistant, permanently elastic, resistant to microbes, temperature and ageing, as well as water-permeable and vapour-permeable.
Depending on the availability of raw materials, the product may different from representation on the image.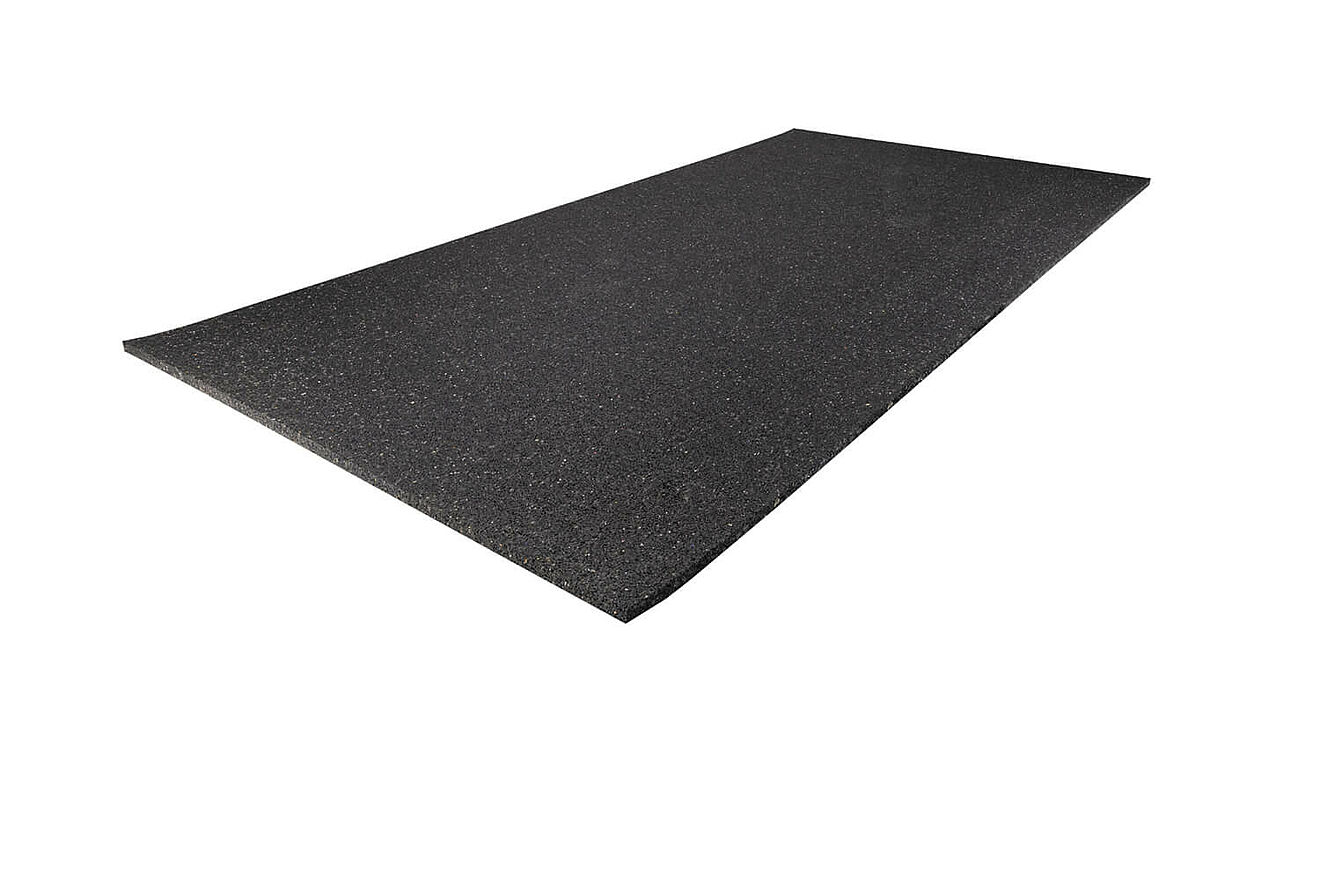 Features
---
Protective layer according to DIN 18531 and flat roof guideline
Consists of up to 95 percent PUR-bonded rubber granulates
General building authority test certificate P-MPA-E-21-506 for 8-mm thickness
BROOF (t1) according to DIN EN 13501-5, test according to DIN CEN/TS 1187, classified as "hard roofing"
Height-compensating, resistant to microbes, pressure and temperature, permanently elastic, ageing-resistant, water-permeable, vapour-permeable and rot-proof
Largely resistant to acids and alkalis
Thicknesses and dimensions individual, depending on substructure/mounting system
Simple and efficient processing and assembly