REGUPOL terrace solid
For terraces with the highest demands
REGUPOL terrace solid, a highly compressed, highly resilient protection layer according to DIN 18531 for installation under pedestals or assembly systems of terraces to protect the sealing system.
REGUPOL terrace solid represents a highly compacted and highly resilient protective layer under the stilt bearings and mounting systems of terraces. This alternative for special requirements is made of PUR-bonded butyl rubber and is a protective layer according to DIN 18531 and the Flat Roof Guidelines. REGUPOL terrace solid is available with a layer thickness of three to twenty millimetres in standard and custom cuts. REGUPOL terrace solid compensates for heights, is durable and can withstand high pressure loads. Can be used with all rubber-compatible waterproofing systems. The material is particularly pressure-resistant, permanently elastic, resistant to ageing, water-permeable and vapour-permeable. It consists of up to 95 percent PUR-bonded butyl rubber granules based on recovered and recycled polymer raw materials. REGUPOL terrace solid is thus a prime example of a circular economy and upcycling.
Depending on the availability of raw materials, the product may different from representation on the image.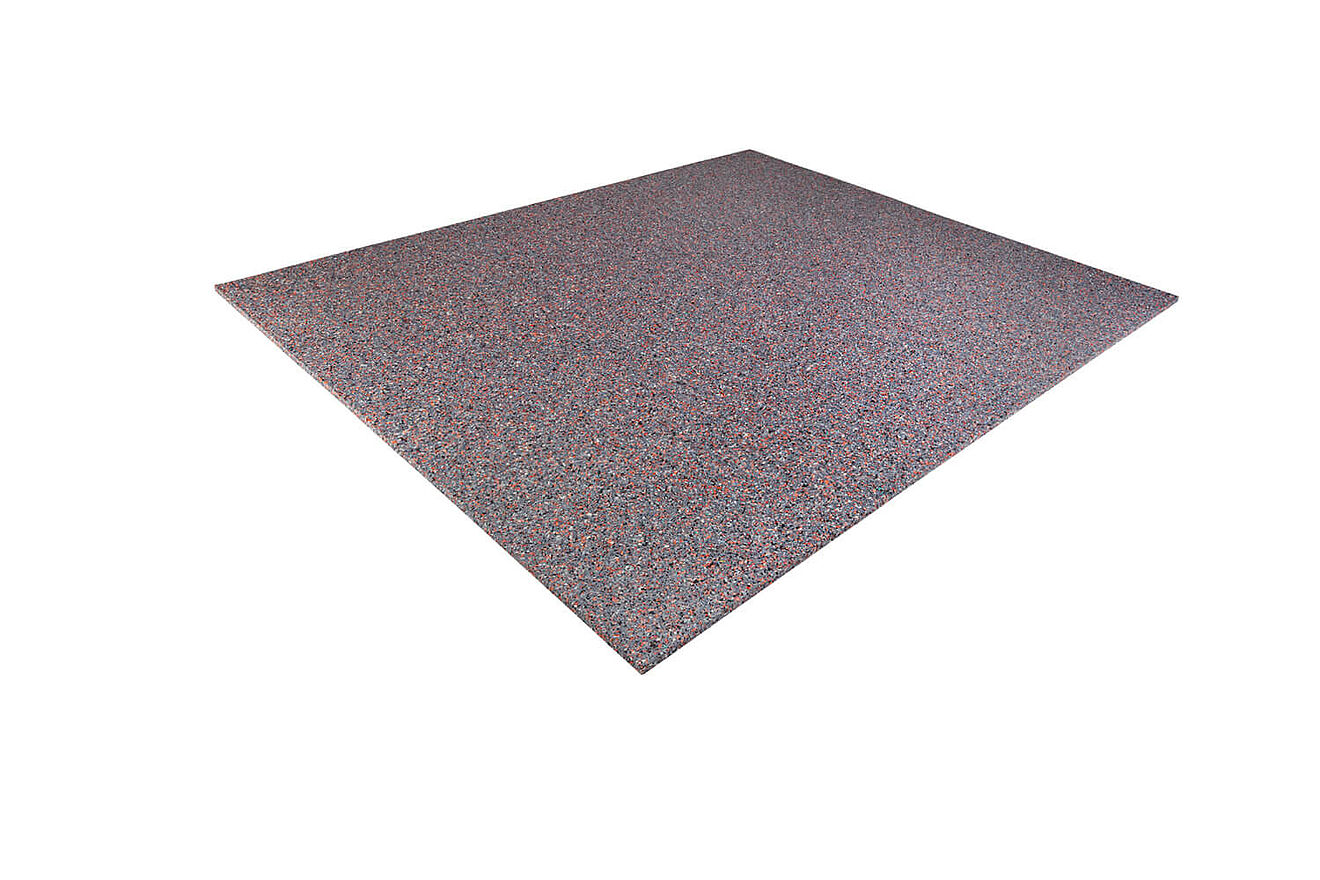 Features
---
Protective layer according to DIN 18531 and the Flat Roof Guidelines
Consists of up to 95 percent PUR-bonded butyl rubber granules
Height-compensating, resistant to microbes, pressure and temperature, permanently elastic, ageing-resistant, water-permeable, vapour-permeable, rot-proof
Increases the static friction
Largely resistant to acids and alkalis
Highly compacted, highly resilient
Simple and efficient installation/processing